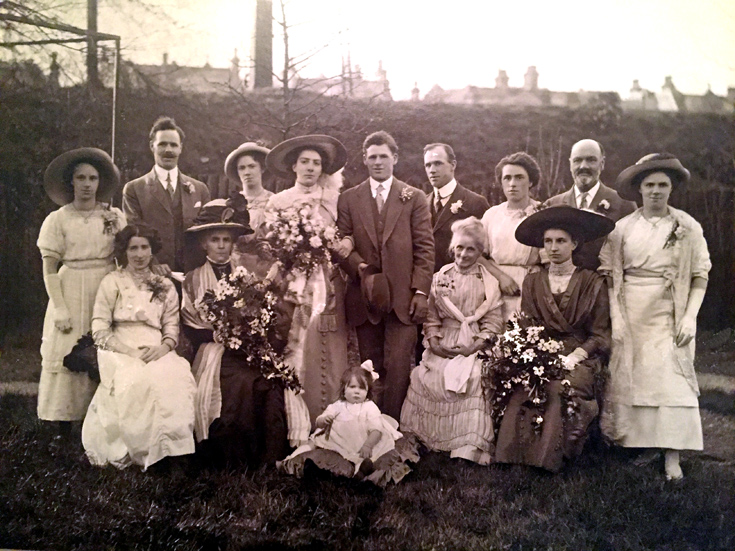 The Banstead Image Library
Wedding at The Grange
My grandparents' wedding (Edward and Charlotte Gardner) at The Grange, March 6th 1912. Also in the picture is my uncle Jack, my aunts Wynn, May and Lil and my great grandmother.
LNW: Derrick, I have taken the liberty of 'fixing' the photograph as the original shows bits missing and a lot of reflection which suggests that it is behind glass or very glossy.
Can anyone identify the buildings in the background?
Picture added on 25 November 2016 at 13:07
Comments: