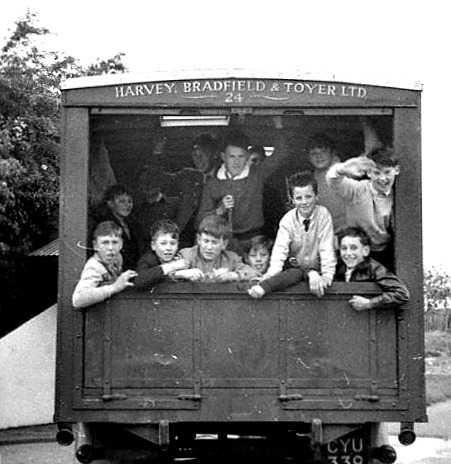 The Banstead Image Library
All aboard for the day trip!
Thanks largely to George Ford, the young geography teacher, and Ray Spencer, the sports teacher, boys at Banstead County Secondary School in Picquets Way had many opportunities to go on educational and recreational cycle tours and outdoor camping holidays in the late 1950s and early '60s – in this case to Henley Fort, the Surrey County Council education centre near Guildford. This image, taken in 1957, could almost be a still from "Dad's Army" as a group of boys head off in the back of a van on a day outing... don't panic, don't panic!
Picture added on 30 April 2017 at 12:23
Comments: