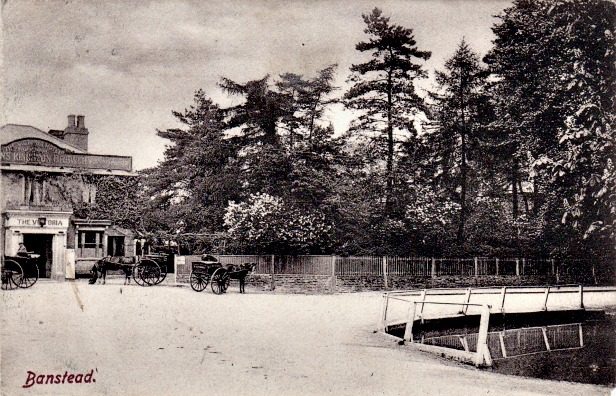 The Banstead Image Library
The Victoria Hotel, Banstead
An old postcard, postmarked 6 October 1905, showing the Victoria Hotel – which, now a Zizzi restaurant, continues to be one of the high street's main architectural landmarks.
For many years the Victoria was a Courage pub, which featured regularly in the Good Beer Guide between 1976 and 1987. At the front was a fairly small public bar, which led through to a large lounge bar with wood panelling. Always busy, always popular, the Victoria eventually closed, and it became a Zizzi restaurant in 2004.
Given the pub's long association with Courage, the sign above the first floor is almost certainly that of Hodgson's Kingston Brewery, which was acquired by Courage in 1943 and ceased business in 1965.
And, given the reflected railings, could that be a pond in the foreground?
Picture added on 17 January 2018 at 16:06
Comments: